FULL MOON FLOW YOGA AND SHAMANIC MUSIC HEALING
Thursday MAY 4th
Warriewood Surf Club
6:30 – 8:30pm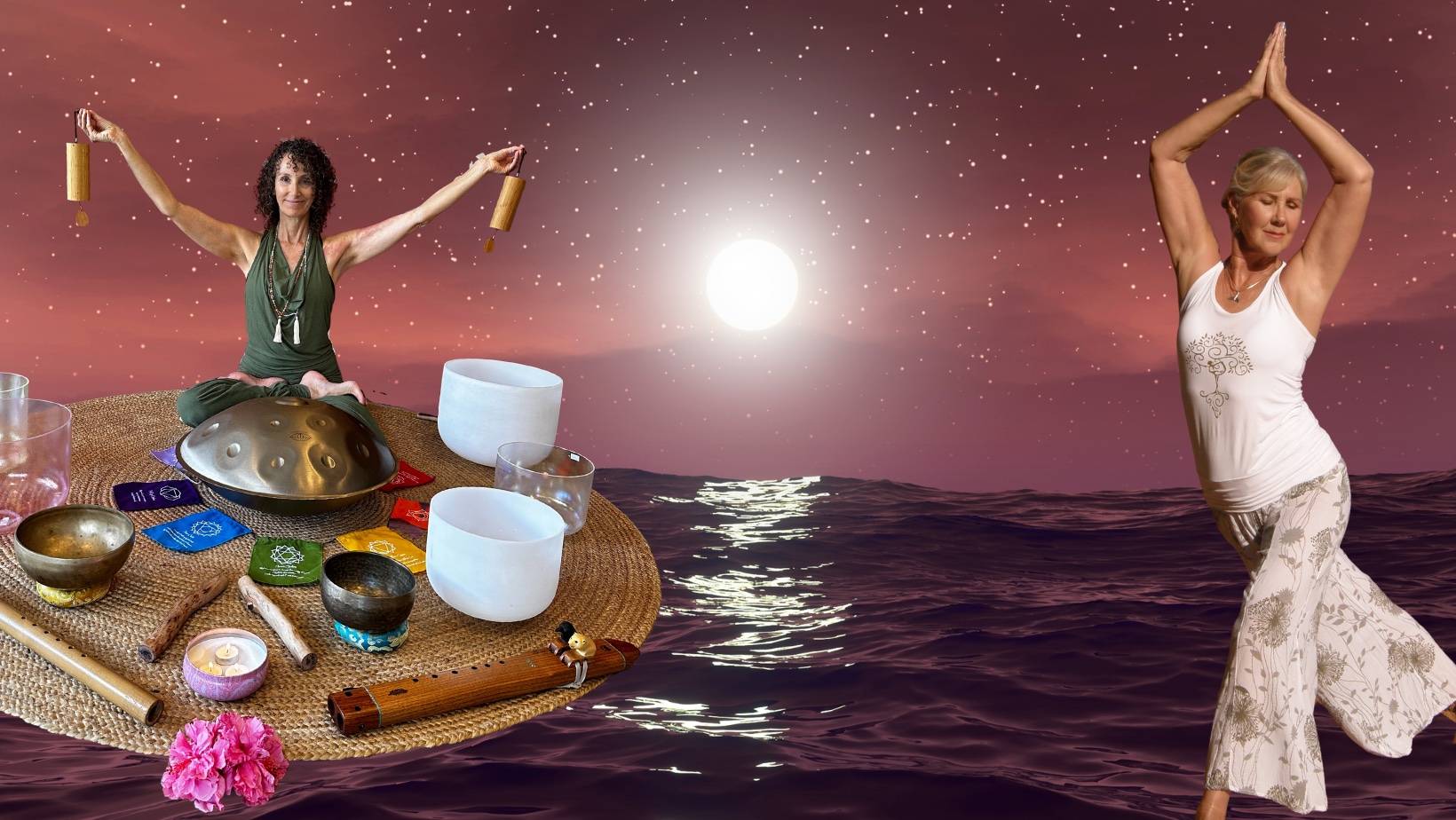 The May Full Moon is a Flower Moon and Total Eclipse.
We will celebrate her power by joining together and creating a sacred circle. Expressing ourselves through slow flowing yoga. Moving to music in a safe and beautiful space with the moon shining a path on the ocean. Lifting ourselves up settling back down through yogic breath  toward the earth and into deep savasana.
To complete the practice Allahna Jaylah will harness the energy of this powerful moon into a spiritually infused Shamanic Music Healing to cleanse and reset your cellular vibrations and amplify your inner peace, joy and creativity.
Guided by Jenny Tuck.
Enjoy connecting afterwards with tea and ayurvedic snacks.
Tickets  $40  
Bring a flower for the mandala. Wear comfortable clothes for gentle movement. Something warm for Savasana. BYO Yoga mat or mats, blankets and bolsters are available for use on the night. We look forward to sharing a special evening together under the light of the full moon.
With love, Jenny and Allahna